ENERGY EFFICIENT WATER-COOLED ELEMENTS FOR FOUNDRY CLASS ELECTRIC ARC STEELMAKING FURNACES
Анотація
Possibility of a wide choice of original charge and variation of oxidation potential in melting process makes the electric arc furnace (EAF) a general-purpose unit in foundries. Energy-intensive classical technology with insufficient specific power of the transformer, irregular operation with forced downtime predetermine a low energy efficiency of foundry class furnaces [1,2]. Flat and shallow bath of the EAF enhances the problem.
Посилання
Biswas, S., Peaslee, K., Lekakh, S. (2012). Melting energy efficiency in steel foundries. AFS Transactions 2012 © American Foundry Society, Schaumburg, Il. USA, 449-456.
Mironov, Yu.M., Petrov, V.G. (2010). Thermal losses and power efficiency of arc steelmaking furnaces. Metally (Russian Metallurgy), 12, 1141-1144.
Toulouevski, Yu., Zinurov, I. (2010) Innovation in Electric Arc Furnaces. Scientific Basis for Selection. Berlin (Germany): Springer-Verlag. 258 p.
Timoshenko, S.M., Doroshenko, A.V., Dyadkov, B.P., Tischenko, P.I., Onischenko, S.P. (2018). Energoeffektivnyye resheniya pri modernizatsii malotonnazhnykh dugovykh staleplavil'nykh pechey liteynogo klassa (Energy-efficient solutions for the modernization of low-tonnage arc furnaces of foundry class). Metall i lyt'e Ukrayny (Metal and casting of Ukraine), 3-4, 34-40.
Logar, V., Dovžan, D., Škrjanc, I. (2012). Modeling and validation of an electric arc furnace. ISIJ International, vol. 52, 3, 402-423.
Gruber, J-C., Echterhof, T., Pfeifer, H. (2016). Investigation on the Influence of the Arc Region on Heat and Mass Transport in an EAF Freeboard using Numerical Modeling. Steel research international, vol. 87, no.1, 15–28. DOI: 10.1002/srin.201400513.
Timoshenko, S.N. (2016). Computer modeling bath geometry to improve energy efficiency of electric arc furnace. System Technologies. Regional interuniversity collection of scientific works. Dnipro: NMetAU-IVK Systemni tekhnolohiyi, 3, 33-39.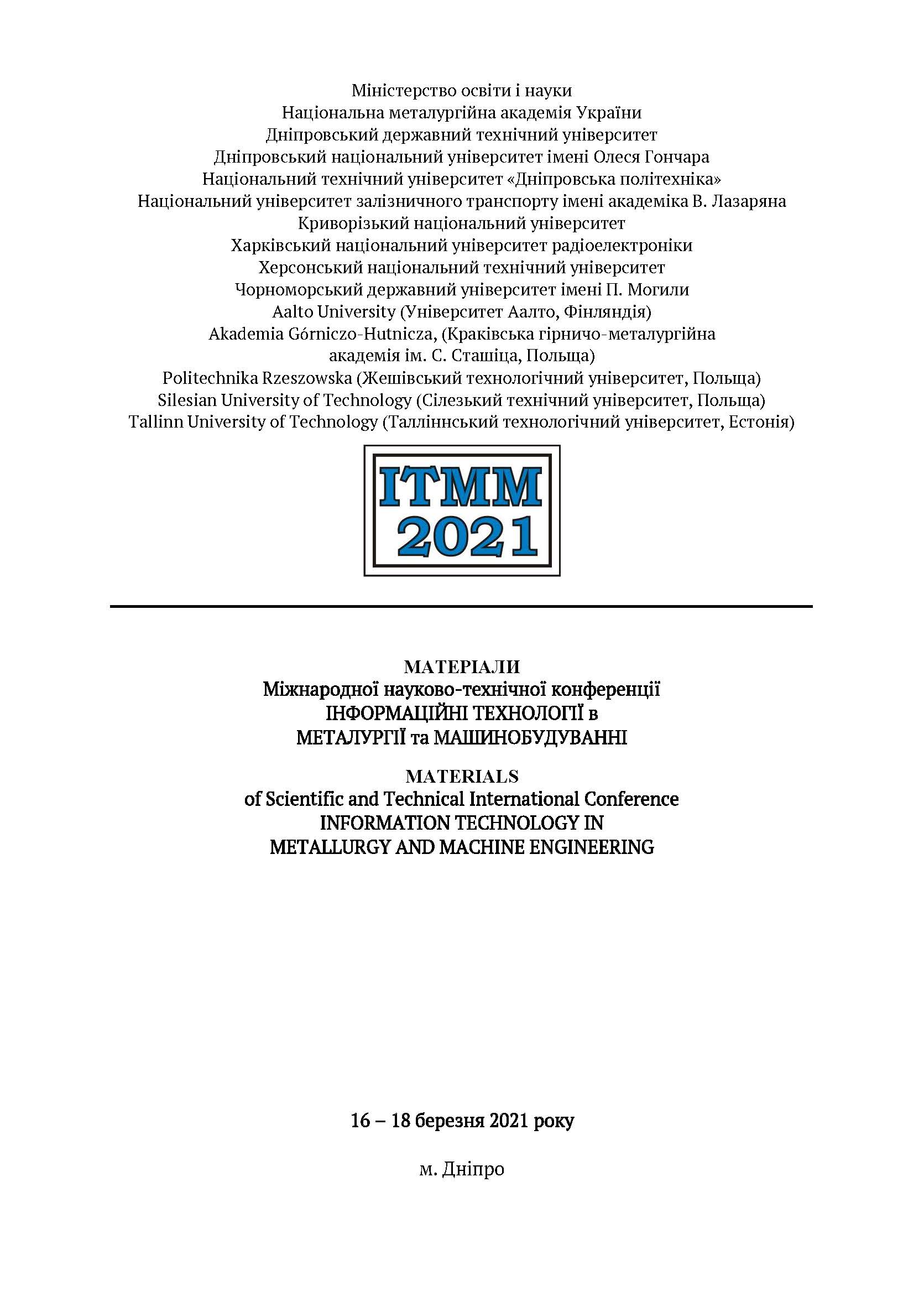 ##submission.downloads##