SEO web-resource strategy development
Keywords:
WEBSITE, WEB RESOURCE, SEO OPTIMIZATION, SEARCH ENGINE OPTIMIZATION, GOOGLE SEARCH ENGINE, EXTERNAL AND INTERNAL OPTIMIZATION, RATING UPGRADE, TRAFFIC
Abstract
A set of measures has been proposed to increase positions of the Web-resource in Google Search Engine. The introduction of the step-by-step SEO optimization has been demonstrated using the specific example of the current website of a structural unit of a higher education institution, with the analysis of the effectiveness of SEO-works performed. The results of the conducted comparative SEO-analysis of the Department's website before and after the carried out SEO optimization have been presented. There have been taken into account indicators such as the web-page download speed, traffic, referral links, etc. The general part of transitions to the website increased due to the expansion of functionality. The results obtained during the study performed will contribute to solving specific practical problems of increasing the ranking of websites in the list of search engines and will be useful for those who plan to carry out activities to promote the website in outputs of search engines.
References
1. Gek, D., Kukartsev, V., Tynchenko, V. (2019), "The problem of SEO promotion for the organization's web representation", SHS Web of Conferences 69, 00122 (2019) CILDIAH-2019, 2019. Р. 1–6. https://doi.org/10.1051/shsconf/20196900122
2. Wang, B., Gao, B., Liu, P., Xiaoqing, L. (2018), "A Study on Tactics for College Website at Search Engine Optimization", Shanghai, China, 9-12 March 2018. pp. 259–263. https://doi.org/10.1109/ICBDA.2018.8367688
3. Liashenko, O.A., Kalinichenko, I.V. (2018), Formuvannja kompleksu osnovnyh metodychnyh, organizacijnyh zahodiv ta programnyh zasobiv dlja pidnjattja pozycij vyshiv v merezhi Internet [Formation of a set of basic methodological, organizational measures and software for raising the position of higher education in the Internet], Visnyk Kremenchuc'kogo nacional'nogo universytetu imeni Myhajla Ostrograds'kogo [Scientific journal "Transactions of Kremenchuk Mykhailo Ostrohradskyi National University"], no. 6 (113), 2018, pp. 27–34. https://doi.org/10.30929/1995-0519.2018.6.27-34
4. Zarish, S., Habib, S., Islam, M. (2019), "Analyzing Usability of Educational Websites Using Automated Tools", International Conference on Computer and Information Sciences (ICCIS), Aljouf, Kingdom of Saudi Arabia, 3-4 Apr. 2019. рр. 1–4. https://doi.org/10.1109/ICCISci.2019.8716462
5. Kumar, G, Kumar, V, Jaiswal, R., Kumar, P. (2019), "On Page & Off Page SEO Optimization of a Job Portal Website on Google Search Engine", IJSRD International Journal for Scientific Research & Development. 2019. Vol. 7, Issue 04. pp. 199–204. https://doi.org/10.13140/RG.2.2.27579.36647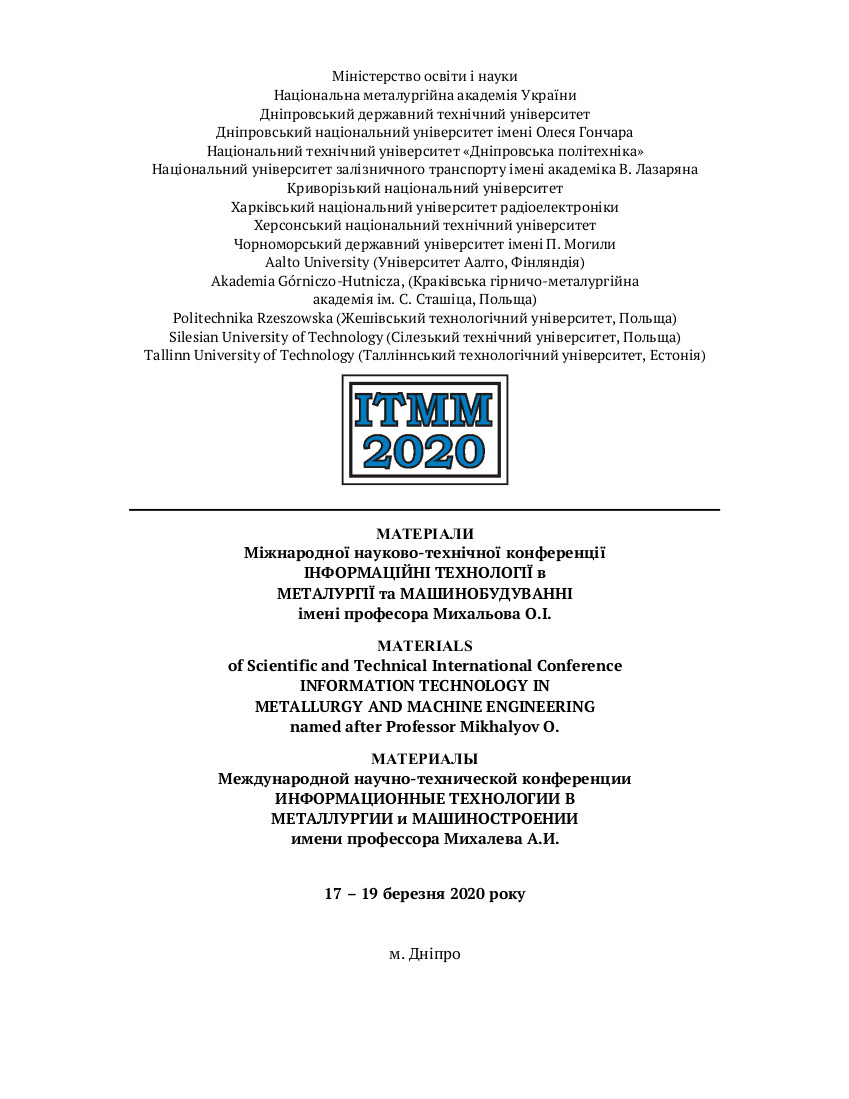 Downloads