ФІЗИКО-ХІМІЧНІ КРИТЕРІЇ ТА МОДЕЛІ ДЛЯ ПРОГНОЗУВАННЯ ЧАСУ ПЛАВЛЕННЯ КОМПЛЕКСНИХ ФЕРОСПЛАВІВ
Abstract
Based on the analysis of experimental information about the properties of ferroalloys using the concept of directed chemical bonding, physicochemical models have been developed to calculate the melting time of new generation complex ferroalloys.
Predictive models allow us to evaluate their efficiency of use associated with the highest possible level of mastering of the basic elements, reducing the consumption of alloys, improving the workability of the metal. Taking into account the parameter characterizing the micro-heterogeneity of ferroalloys provided high accuracy of operational forecast. The results of the research are recommended for industrial use in order to make a scientifically sound choice of alloying additives and directional molding of the final product, which will reduce energy costs through the integration of the developed models in automated process control systems for steelmaking processes.
References
1. Prikhodko E.V. Method for predicting the physical and thermophysical properties of manganese ferroalloys depending on the composition / E.V. Prikhodko, A.F. Petrov // "Metallurgical and mining industry." - Dnepropetrovsk. - 2008. - No. 6. - P. 27-30.
2. Prikhodko E.V. The effectiveness of complex alloying of steels and alloys. - K.: Naukova Dumka, 1995. - 292 p.
3. Zhuchkov V.I., Noskov A.S., Zavyalov A.L. Dissolution of ferroalloys in liquid metal. Sverdlovsk: UC AN SSSR, 1990. - 134 p.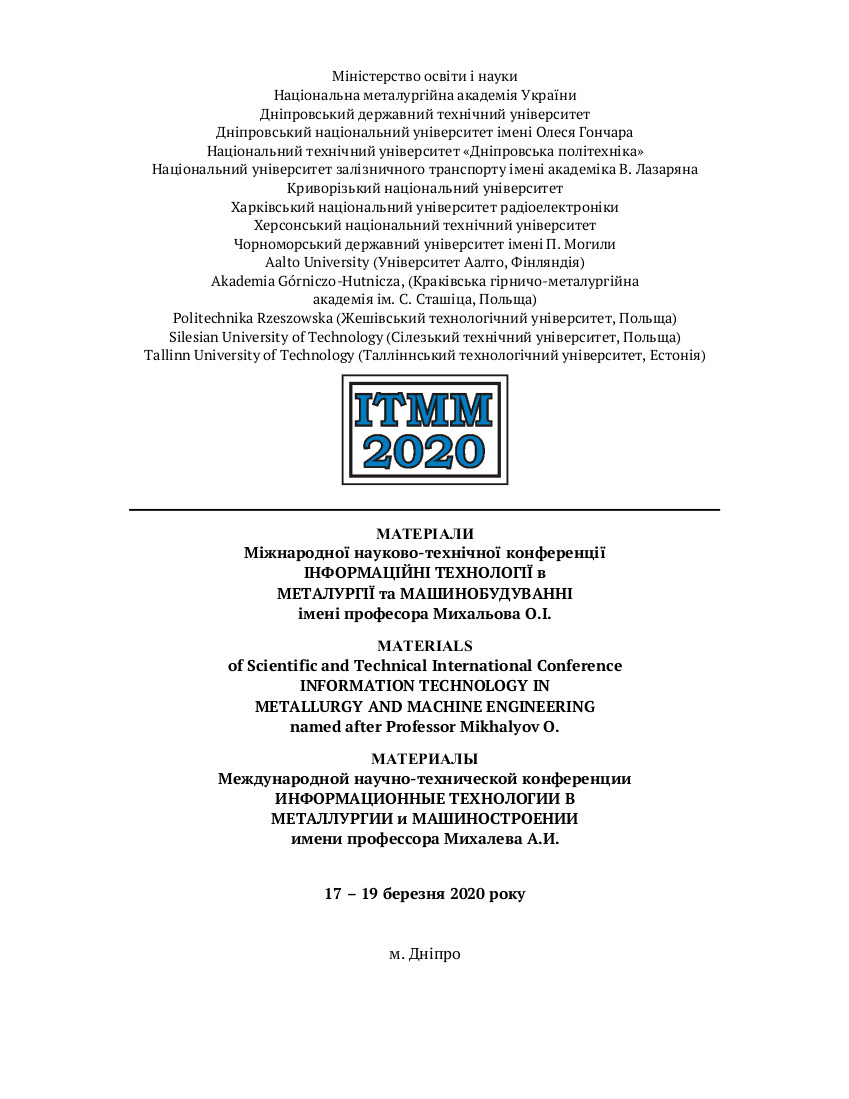 Downloads