Modeling and optimization of a multiphase sequential technological process
Keywords:
TECHNOLOGICAL PROCESS, SEQUENTIAL CYCLE, QUEUING SYSTEM, SIMULATION MODEL, OPTIMIZATION, CALCULATED RELATIONS
Abstract
In the conditions of competition an important role by improving the methods of planning and managing the process of production development. A multiphase sequential technological process (STP) with a branched structure at each stage of the production process is considered. For the Poisson flow of receipt and processing of parts, a mathematical model proposed in the form of multi-channel QS with waiting and queue restriction. On this model, the criteria for evaluating the work of the STP formed and cost models synthesized for solving the problems of innovation and optimization of the STP. For each phase of the production process, the problem of evaluating the effectiveness of innovative equipment upgrades and the problem of selecting the optimal amount of equipment has solved. If there is a discrepancy between the flow of receipt and processing of parts of this mathematical model, the values of the initial criteria determined by the results of a certain number of repeated simulation of the STP operation.
References
1. Stenin A. A. / A. A.Stenin, V. P.Pasko А.А., Gubskij А.N., Shemsedinov Т.G. // Avtomatizatsiia Protsessa Upravleniia Gorodskim Khoziaistvom. – К.: Vid-vo «Kiїvska Polіtekhnіka, 2016. – 130 S.
2. Klimenko A.V.. / Sposob Issledovaniia Proizvodstvennykh Sistem s Posledovatelnoi Organizatsiei Tekhnologicheskogo Tsikla / А.В. Клименко // Matematichnі Mashini І Sistemi. – 2009. – № 2. - S. 122–128.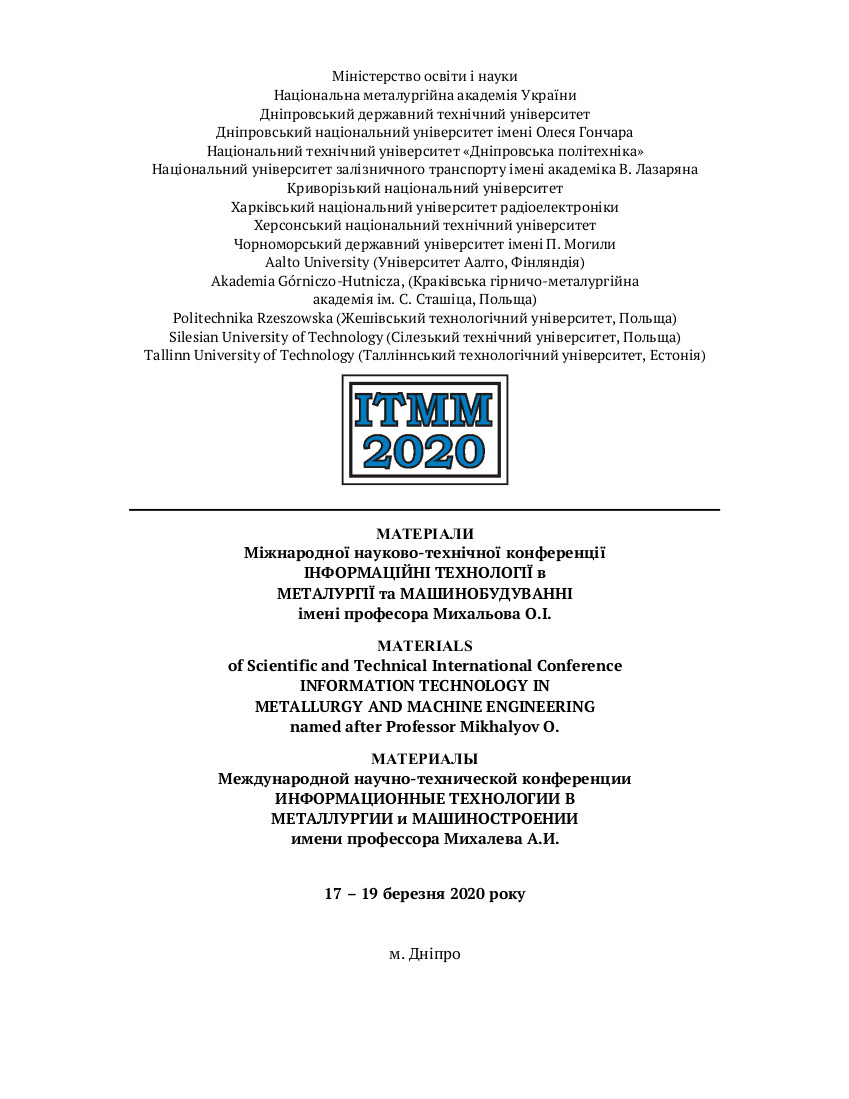 Downloads