Principles for constructing mathematical models of a coal mine scheduling system
Keywords:
MATHEMATICAL MODEL, SYSTEMS OF OPERATIVE-DISPATCH MANAGEMENT, DECISION-MAKING, EFFECTIVE MANAGEMENT
Abstract
Successful operation of a mining company in a market economy requires maintaining a leading position in the market. Therefore, the task of optimal mining is a powerful tool for the development of the enterprise in the face of unpredictable changes in the environment. The main purpose of the study is to consider the main approaches and methods for improving the mathematical models of decision support systems by the coal mine manager.
References
Slesarev V.V. Malienko A.V. Development of a method for calculating operational schedules of a mining transportation network // System Technologies. Regional Interuniversity Collection of Scientific Works. - № 5 (88). - Dnepropetrovsk, 2013 .--
Р.110 -116.
Malienko A.V. "Development of a mathematical model of a system for design support of coal mining in coal mines." II- The International Scientific-Practical Conference "Advanced Scientific Research - 2006". Volume 17. Technical sciences - Dnepropetrovsk: Science and science, 2006. Р. -57-60.
Slesarev VV Malienko A.V. "Transport management in a coal mine using a calculation justification system." Science Newsletter of NSU No. 1. - Dnepropetrovsk, 2014 p. -
Р. 62 -66.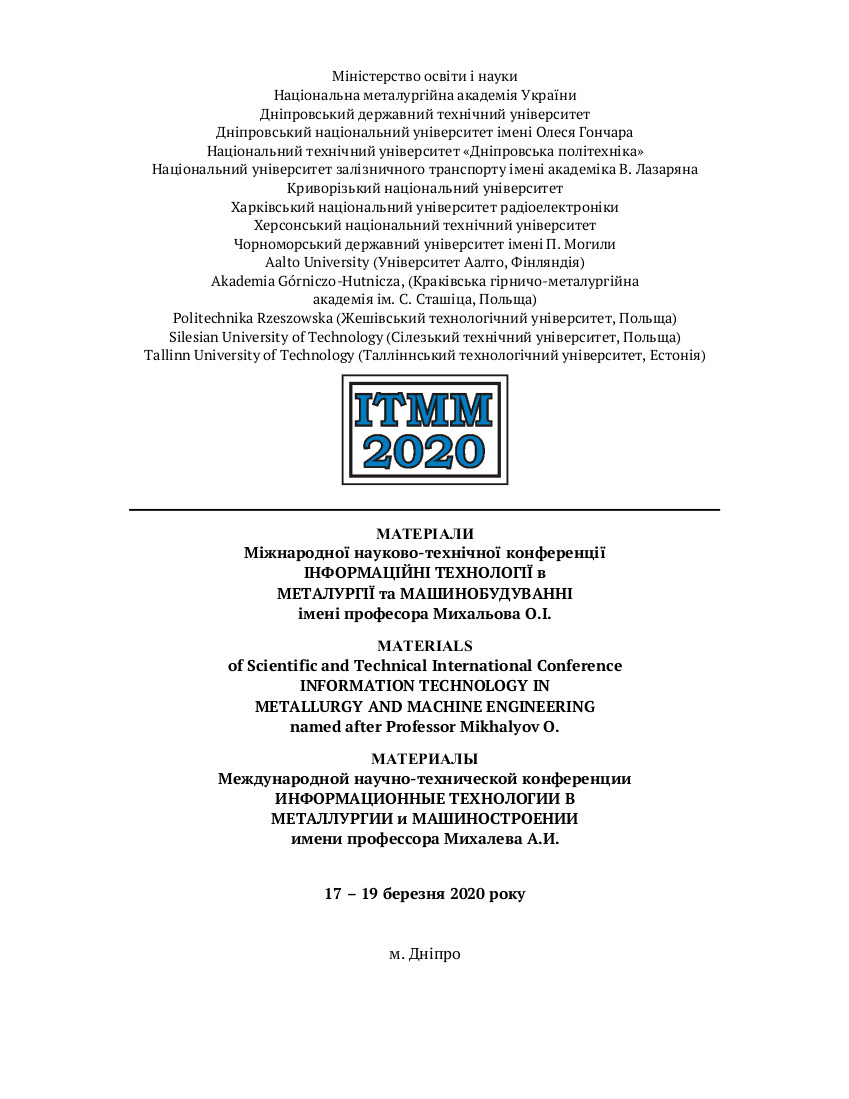 Downloads