Development of the theory and practice of continuous rolling of a hot strip
Keywords:
CONTINUOUS ROLLING, STRIP GRABBING, IMPACT LOADS, TRANSIENT PROCESS, INTERSTAND TENSION, THICKNESS DIFFERENCE
Abstract
The results of theoretical and pilot studies at the 1680 mill during the introduction of continuous rolling in three pairs of roughing stands are presented. Using the developed mathematical model, compiled in the absolute values of the variables, the nature of the formation of inter-stand tension is revealed when each pair of draft stands is filled with a thick strip and a continuous six-row group is rolled. Taking into account the elastic torsional vibrations of the drive lines made it possible to clarify the role of the high-frequency component in transients and to increase the accuracy of determining dynamic loads by 15-20%. The process of transport transfer (delay) of the thickness of the strip from the cage to the cage in relation to intercellular tension is disclosed. A quantitative relationship of the formed tension is shown as the continuous group is filled with a strip with the formation of thickened end sections of the finished product. Such combinations of perturbations (in thickness and temperature of the roll) are established that lead to a significant increase in interstand stresses and thickness differences or their reduction. Through pilot measurements, the features of the interaction of roughing stands through a thick strip are established.
References
Verenev VV, Putnoki A.Yu., Podobedov N.I. Transients during continuous rolling. Dnipro:
Lithograph. 2017.116 s.
Diagnostics and dynamics of rolling mills. [V.V, Verenev, V.I. Bolshakov, A.Yu. Putnoki
and others.]. Dnepropetrovsk: IMA-press, 2007 .-- 144 p.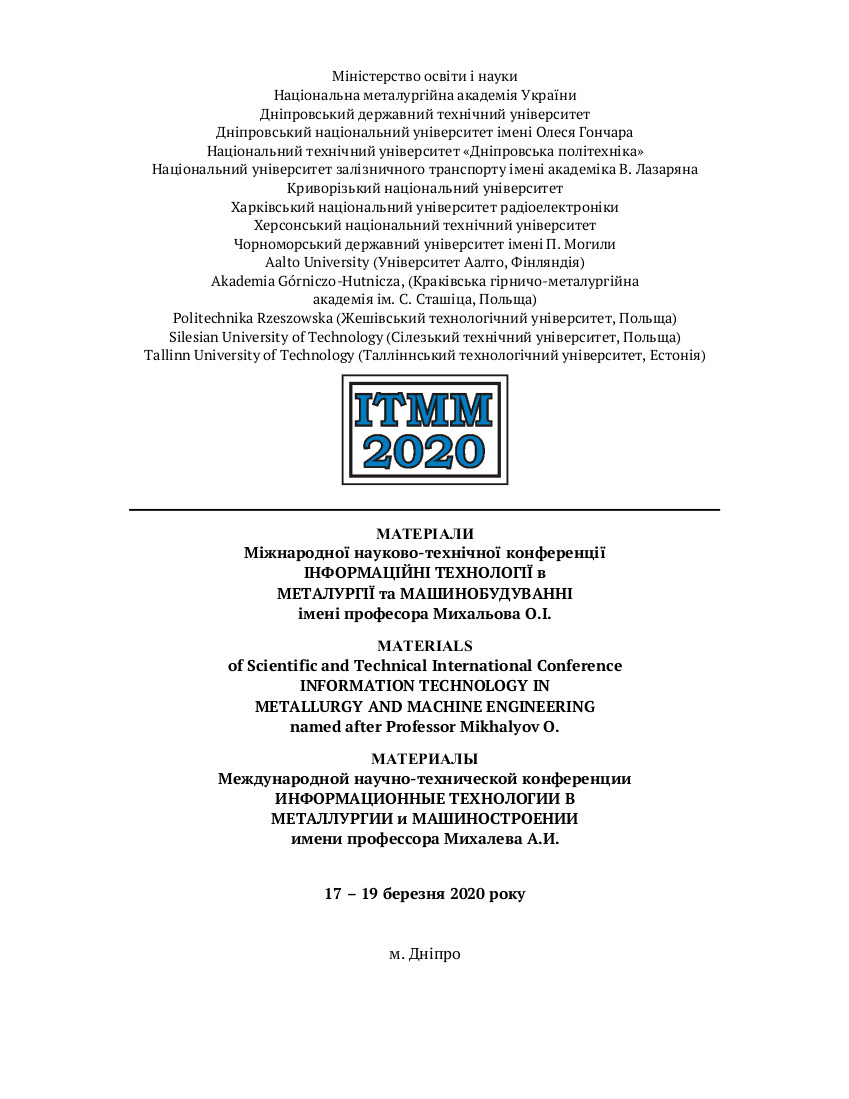 Downloads