A REAL OPTION OF A ONE-DIMENSIONAL THERMAL CONDUCTIVITY PROBLEM FOR AN UNLIMITED STEEL CYLINDER
Keywords:
SOLID STEEL CYLINDER, QUASILINEAR EQUATION OF THERMAL CONDUCTIVITY, MESH METHOD, RESULTS VISUALIZATION
Abstract
The heated, long-length continuous steel cylinder is transferred to a cooling medium where the temperature is kept constant. The object of the study is the temperature field of the cylinder throughout the cooling process.
The mathematical model of the real problem consists of a one-dimensional quasi-linear differential equation of thermal conductivity, initial and boundary conditions. According to the known experimental data, an approximation of the dependence of the thermophysical characteristics of the cylinder material on its temperature is constructed. In the boundary condition, the cooling rate of the cylinder side surface is taken into account.
The differential equation, together with the additional conditions, is reduced to a dimensionless variant. A dimensionless problem is solved by a grid method using an explicit difference scheme.
Software implementation of the developed algorithm made it possible to perform the calculation of a real example. The results are expected. The program allows users to submit results in tables, graphs or visualize the temperature field. It is planned to use the software in further scientific research.
References
Samarsky A. A. Computational heat transfer [Text] / A. A. Samarsky, P.N. Vabishchevich. - M.: URSS editorial, 2003. -- 784 p.
Cooling media // Information non-commercial resource metal-archive.ru. Update date: 01/20/2015. URL: http: // metal-archive.ru / obrabotka-cvetnyh-metallov / 602-ohlazhdayuschie-sredy.html# (date of death: 11/05/2019).
Popov I. V. Development of a software product for solving a one-dimensional quasilinear equation of thermal conductivity. / I. V. Popov, L. T. Boyko // All-Ukrainian Scientific and Technical Conference "Science and Metallurgy" is dedicated to the 80th anniversary of the Institute of Ferrous Metallurgy. Z. I. Nekrasov NASU / Abstracts. October 9-10, Dnipro,
- 50 p. Pp. 28-29.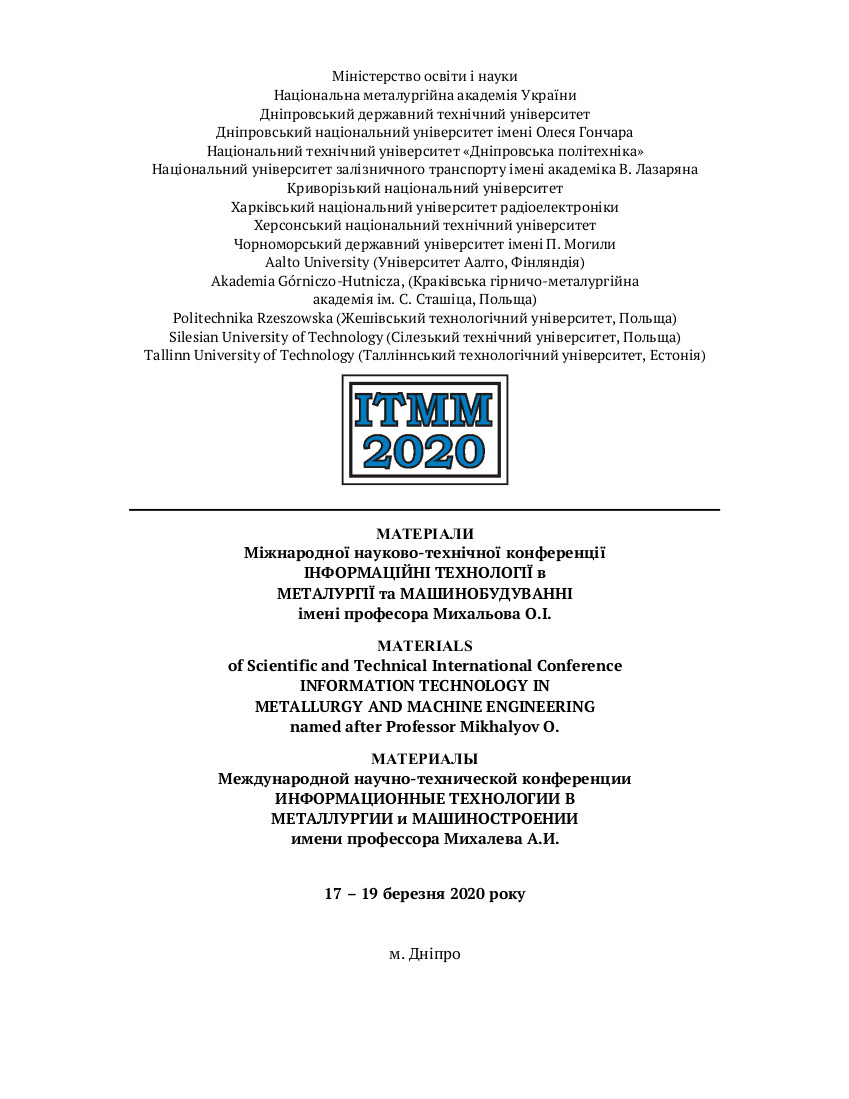 Downloads