SOME FEATURES OF METAL DESTRUCTION DURING THE PARALLEL STEP OF MECHANICAL AND HEAT INFLUENCE
Keywords:
CUTTING, HYDROGEN DESTRUCTION, LUBRICANT COOLING TECHNOLOGICAL ENVIRONMENT, HEAT FLASH, MECHANOPLASMA EFFECT
Abstract
The mechanism of decline of durability and destruction of metal is reasonable at tooling cutting in presence lubricating-cooling technological environments. It is set that by the main factors of facilitation of deformation and destruction pin cooperations of the positively charged particles of hydrogen with catalytically and electric by the active surfaces again formed in the process of cutting. On the basis of generalization of results of researches the model of activating of lubricating-cooling technological environments offers with formation of hydrogen plasma, the possible forms of cooperation of nanosize electric active particles of hydrogen are described it is shown with a metal, that the improvement of workability of metal in polymeric lubricating-cooling technological environments is conditioned by a mechanical plasma effect at joint mechanical and thermal influence. Results over of tests, confirmative efficiency of mechanical plasma treatment, are brought.
References
1. Poduraev V. Cutting of hard-processing materials. Мoscow, 1974. 589 с.
2. Zhurkov S. Kinetic conception of destruction. // Announcer Аcademy of Science the USSR. 1957. №11. С.78.
3. Bartenev H. Physics and mechanics of polymers. Мoscow, 1983. 387 с.
4. Hrydnev V. Physical bases of the electrothermal work-hardening steel. Kyiv, 1973. 335 с.
5. Soshko V., Soshko A. Mechanic chemical treatment of metals. Germany: LAMBERT Academin Publishing., 2015. 98 с.
6. Soshko V., Soshko A., Hrubnyk A. The mechanism of influence of lubricating-cooling technological environments on destruction threw at cutting // Technology of engineer. 2019. №1(199). С. 16-27.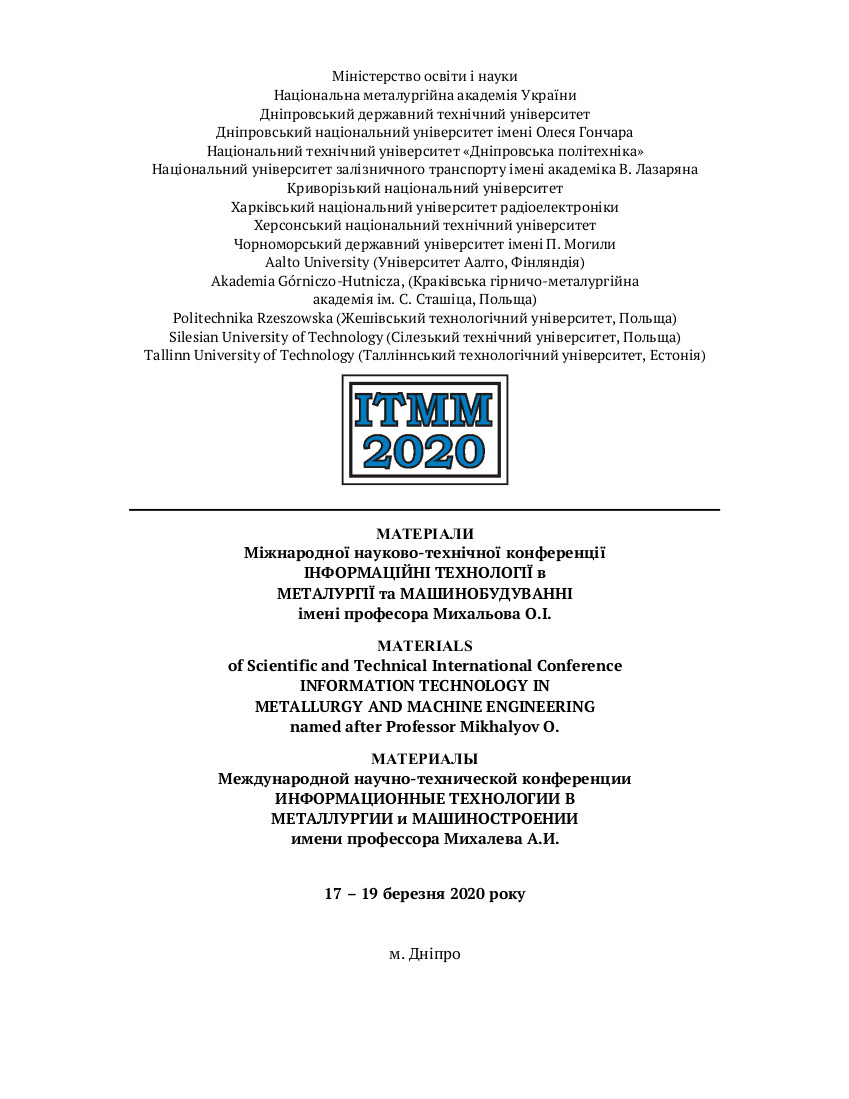 Downloads