WAYS TO INCREASE RELIABILITY OF RENTAL UNITS
Keywords:
PRESSURE STATE, PRESSURE MECHANISM, SCREW STEAM
Abstract
The influence of the design parameters of the threaded connection on its efficiency is determined. The dependence of the thread connection efficiency on the friction angle in the thread is calculated. Recommendations on the use of the bronze mark in the manufacture of the nut of the screw pair of the squeezing machine Slabing 1150 are given.
References
1. Tselikov A. I. Mashinyi i agregatyi metallurgicheskih zavodov. T. 3. Mashinyi i agregatyi dlya proizvodstva i otdelki prokata: Uchebnik dlya vuzov / A. I.Tselikov, P. I. Poluhin,
V. M. Grebenik i dr. 2-e izd., pererab. i dop. – M.: Metallurgiya, 1981. – 576 s., il.
2. Selegey N. G. Issledovaniya protsessa treniya vintovyih par nazhimnyih ustroystv obzhimnyih prokatnyih stanov / N. G. Selegey, A. V. Gordienko, S. V. Yuhimenko. // Problemyi metallurgicheskogo proizvodstva. – 1990. – #102. – S. 98–102.
3. Vedmed Yu. P. Detali mashin. Detali, obsluzhivayuschie peredachi. / Yu. P. Vedmed. – Zaporozhe: Izd-vo ZGIA, 2003. – 137 s.
4. GOST 100177-82. Rezba upornaya. Profil i osnovnyie razmeryi. Mezhgosudarstvennyiy standart. – Vved. 1983-01-01. – M. : Izd-vo standartov. – 12 s.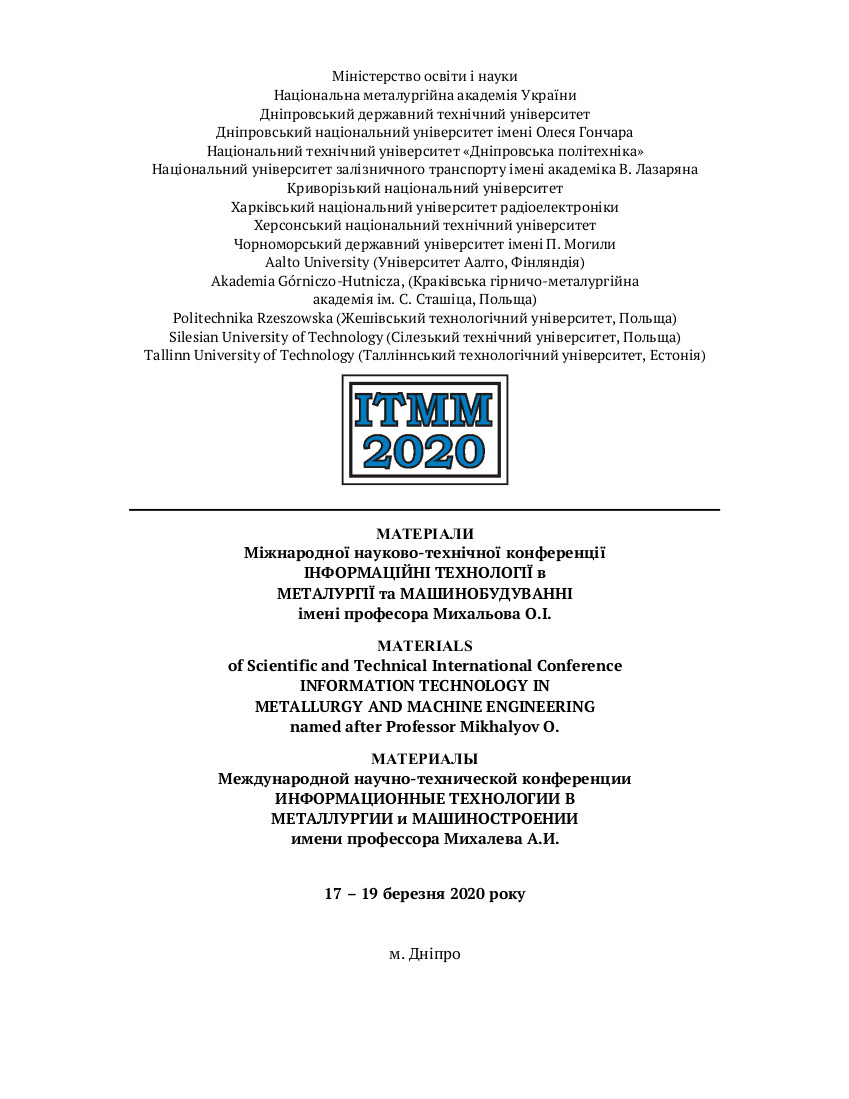 Downloads